CABIN FEVER – HPDE – New Hampshire Motor Speedway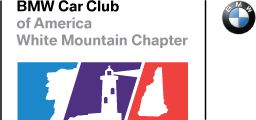 Kick off the driving season with the White Mountain and Boston BMW CCA Chapters!  Our always popular season-opening Cabin Fever High Performance Driving School at New Hampshire Motor Speedway is Saturday April 20th.
These High Performance Driving Schools are suitable for all skills levels from Novice to Expert.   We welcome all makes of cars at our schools — you

don't have to drive a BMW

to enjoy our events.  This school is an excellent way for you to improve your driving skills and have fun too! 
CLICK HERE to REGISTER